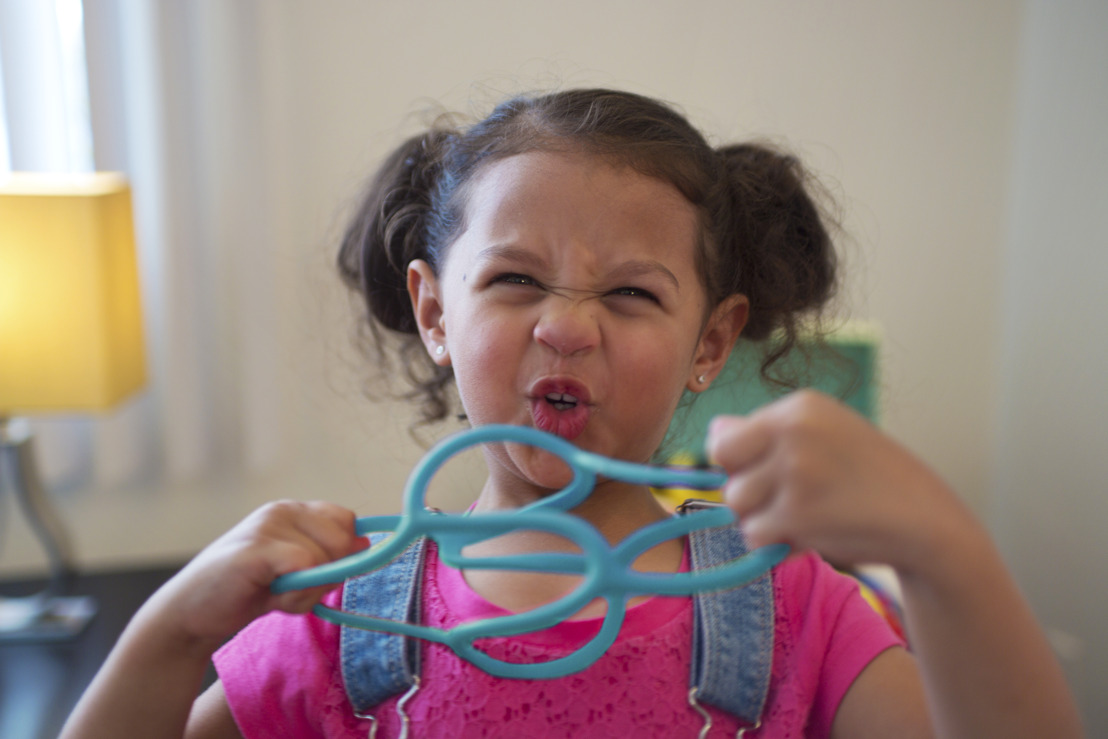 OgoSport Enters Infant Market with Bolli, a Flexible Discovery Ball Safe for Teething
Bolli provides an open ball design for babies and toddlers that can be squished and stretched for shape exploration and sensory play.
Tuesday, January 26, 2016 — After ten years as an award-winning active and creative play toy company, OgoSport is debuting their first ever toy designed for the 0+ infant market called Bolli.
"Bolli has the makings of a great toy because of it's open ball design that makes it easy for babies to grab ahold of and stretch and squish the ball into shapes" explained OgoSport co-founder Jenie Fu. "The food grade silicon makes it safe for babies that are teething and want to chew on the gummy material."
With Bolli, OgoSport is bringing to infants the same innovation in play-value and design that has made the company into a perennial winner of many of the top parenting, kids choice, toy, and design awards for their creations, and has propelled the company's product line into over 1500 specialty toy stores throughout the United States and over 40 other countries.
Bolli will be sold in single units, coming in colors lime, strawberry and blue raz. It will be available online and in stores July 1, 2016 with an MSRP of $6.00.
ABOUT OGOSPORT
Headquartered in The Brooklyn Navy Yard in Brooklyn, NY, OgoSport designs award-winning toys to get kids and families to "Move. Think. Play".
Founded by designers Rick Goodwin and Kevin Williams to promote active play for people of all ages, OgoSport has developed and launched countless outdoor and construction-oriented toys like their popular OgoDisk(featured in the Smurfs movie) and their new OgoBILD Animate, stop-motion animation kit. Over the past few years, OgoSport has expanded to over 2,000 stores in the US and 40+ countries across the globe.
In addition to growing a loyal following of consumers who share in the company's open play philosophy, OgoSport products have also won the attention of the toy industry with awards such as the Parents Choice Award, TillyWig Awards, Dr. Toy Award, Canadian Toy Testing Council, The National Parenting Center Award, and NAPPA Award. For more information, visit www.ogosport.com.