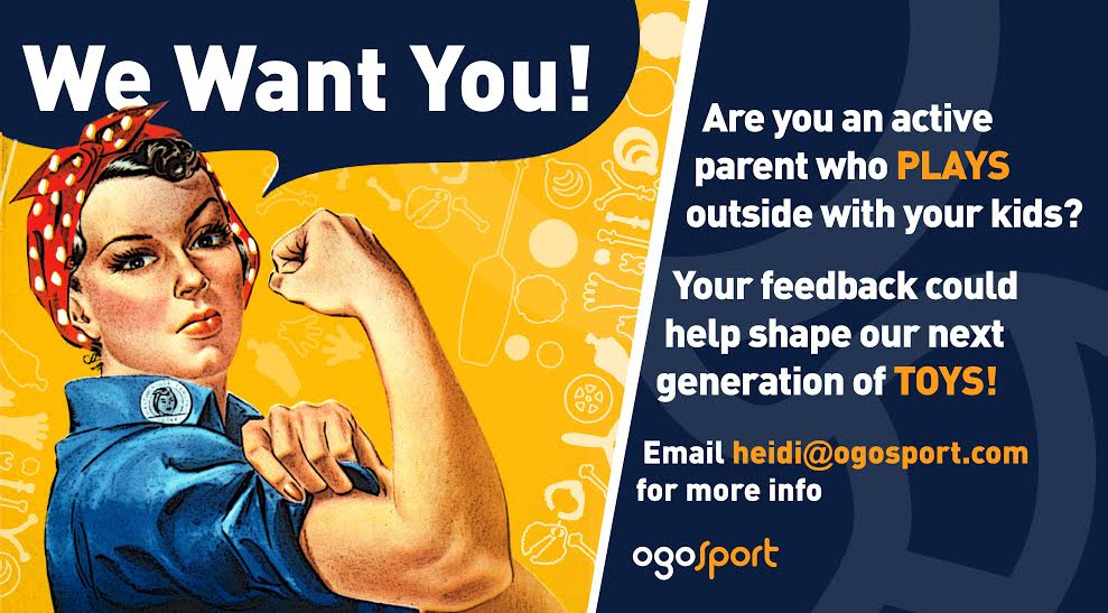 OgoSport Seeks Feedback from Active Parents
Calling all moms and dads who actively play outside with their kids!
Saturday, July 2, 2016 — We'd value your opinion!
OgoSport is looking to talk to active parents who PLAY outside with their kids. Your feedback will help us design and create the next generation of TOYS!
If interested in learning more, please reply to heidi@ogosport.com and I'll send more detailed information.
Thanks!
Heidi Pugh